20 of 40
9/14, Elul 19
Remember Ali Baba and the 'Open Sesame' code that opened the gates to the treasure? I think the auto-robot will rule that one out as a 'weak' password these days..
Security matters. Last week  5 million gmail logins and passwords were leaked by hackers online. Google assured the world  that only 2% of those were current- that's still 100,000 people whose privacy has been compromised. Clearly, change is advised, often, but not just for safety reasons. I think it's good for the soul. seriously.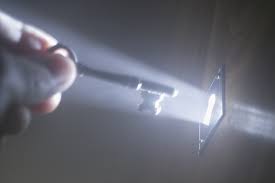 I think it's safe to assume that our ancestors only one or two generations ago did not have to remember so many passwords to domains that contain vital and often sensitive information about their lives. But we do – everything is password protected and new social norms require us to be both effective, creative and careful as we come up with the secret codes that welcome us into where we want to login, enter, return, ping and hang and more. Seen through a slightly mystical lens, these codes and passwords can be an opportunity to insert private humor, magical thinking and a reminder of our noblest and most private sense of self  into our hyper connected lives, blurring the lines between digital details and incantations of intention that lead us through portals into here or there. Password as spell.
In the spirit of prepent, with 10 days before the new year begins and 20 till we enter the holy of holies – do something practical and prudent that echoes the will for self improvement and small steps for better life: change a password. or two. Also: figure out a good system for storage. I installed an app last year that saves all my passwords. Hackers still lurk out there to retrieve our secrets and turn us into victims – let's not let them, find ways to own your power with creative solutions to a better and safer life, on and offline. And may as well have fun with it too.
Prepent: 40 daily reminders to change for good and go into a new year, better. read more/subscribe