Prepent: 40 daily reminders to change for good and go into a new year, better. read more/subscribe
28 of 40
Sep 23/ Elul 28
There are many odd and lovely customs and laws about what to do on the day before Rosh Hashana – those include going to the cemetery to honor ancestors, mentors, friends; active charity; dunking in a body of water, and buying a new something to wear. Yes, retail therapy, courtesy of Jewish tradition, as an act of symbolizing a new page in our book of life, a new way to feel good and do good and look good – on the first day of the year and all year round.
For me this year – new socks, new shoes (bought on sale a month ago..) and a new tallit! commissioned with love, completed yesterday, today I get to go buy the fringes and tie them on, to be worn tomorrow night.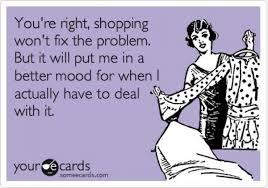 Toothbrush or tie, plant or app – doesn't have to be expensive. Treat your self to one new thing to launch this new year's day so that when you sing Shehecheyanu – blessing the here and now – you are honoring the brave new year and all good intentions for a cleaner slate.
And don't forget the charity bit – spend at least as much as you spent on the new purchase on any way of helping others out.