Prepent: 40 daily reminders to change for good and go into a new year, better. read more/subscribe
38  of 40
Oct 2/Tishrei 8
Almost t/here.
Tomorrow is the feast before the fast, and then we will wear white and enter, alone and together, the Holy of Holies. Another day, another year, who shall live, who shall not. How will we live better and do our best to leave this place a better one that what we had been given?
This annual manipulation of our senses and aspirations is one of the oldest human corrections systems in constant use on the planet. Way Pre Freud, our people have gone through this 40 day process of probing and asking and thinking and feeling in private and public about what would it look like if we all lived up to our highest ideal. We dress in white like shrouds and fast like corpses to inflict upon ourselves the delusion of mortality and the reminder to live, live, live with every bit we got.
Today's task is the simplest and most complex life tool. Love someone, esp. those it is hard to love. A fight that has lingered, a tension that produces tight smiles, a drama that is yet unfolding, a heartbreak, a farewell. Be the generous one, not giving in the other cheek but humbly reaching out in love with open heart and less mind and ego. Loving self is loving other and vice versa and all the rest is really details.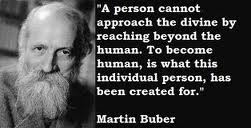 What would I do with 24 hour to live? Make love to the universe in a hundred ways, smile at strangers, hold every hand I can more tenderly, and sit quietly in a glorious piece of nature to offer gratitude and be.
Here's what Martin Buber wrote to remind us about it:
"Love your other as yourself; I am God" (Leviticus 19:18). There is a Chasidic interpretation of the last words of this verse: "I am God." – "You think that I am far away from you, but in your love for your friend and neighbor you will find Me; not in his love for you but in your love for the other." The one who loves brings God and the world together. The meaning of this teaching is: You yourself must begin. Existence will remain meaningless for you if you yourself do not penetrate into it with active love and if you do not in this way discover its meaning for yourself. Everything is waiting to be hallowed by you; it is waiting to be disclosed and to be realized by you. For the sake of this, your beginning, God created the world."
May the next 24 hours be everything we need to enter the holy of holies.